Give the Gift of FAITHFUL
this Mother's Day!
Read and hear God's story of faithfulness
in and through the women of the Bible.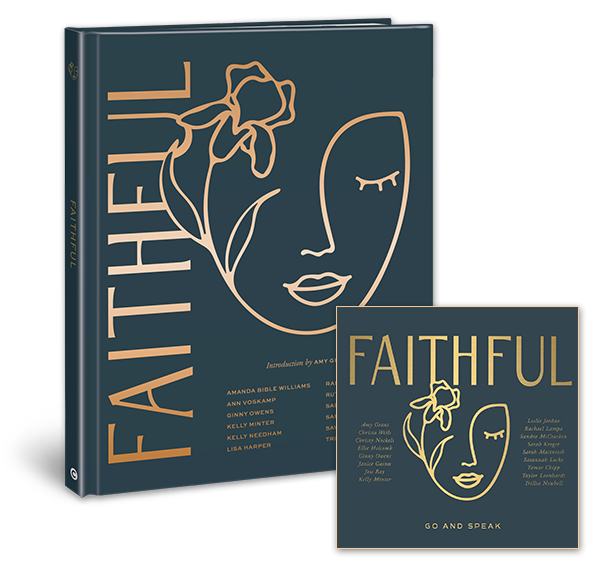 As they examine the stories of incredible women of the Bible, readers will find hope, encouragement, and a strong sense of community in this beautiful, eclectic collection of writing, photos, and lyrics that reflect God's faithfulness.
Bringing together some of the most beloved Christian authors and musicians of today, FAITHFUL guides readers through the pages of Scripture to increase understanding of how God has always valued the integral role of females and how that shapes the lives of women today.
Just for Mother's Day, we're offering the beautifully bound FAITHFUL book, plus the companion album "Go and Speak", for only $20.00! This makes an excellent gift for a mother, grandmother, aunt, or friend —even a Mother's Day greeting card is included!
Proceeds from this gift go to Compassion International and directly support their work of freeing children from poverty in Jesus' name.
Enter discount code FAITHCOM at checkout.
Discount will be applied in the shopping cart.
This Book and CD combination is only available on this site. Promotion ends 5/31/2022.
From our family to yours, Happy Mother's Day!
Please add both 1 book and 1 CD to your cart.
Adjust for additional quantities before checkout.
Please order equal quantites of books and CD's.